Detect Deadly Toxins Easily and Economically
Mycotoxins contaminate the food of a large portion of the world's population. They are produced by some species of mold and are some of the most toxic substances that exist on our planet today.
When it comes to food safety, mycotoxins most often can contaminate grain. These toxins are produced by molds that result from the improper storage of grain. They are also found on diseased plants that have been impacted by extreme weather conditions, including unseasonable rains or drought.
Mycotoxins have an extreme economic impact that includes "loss of human and animal life, increased health care and veterinary care costs, reduced livestock production, disposal of contaminated foods and feeds, and investment in research and applications to reduce severity of the mycotoxin problem." (Source: Science Direct/Journal of Saudi Chemical Society)
This serious threat to your food safety can be detected with a variety of easy-to-use, economical, accurate solutions from Charm. You will be able to detect a range of mycotoxins including aflatoxin, DON/vomitoxin, fumonisin, ochratoxin, T2/HT2, and zearalenone using Charm tests. Charm's technology is used across a range of industries, including:
Feed, Grain, Pet Food, Coffee, Spices, Peanuts, DDGs, Wine, Juice
Economic Alternative to Reduce Hazardous Chemical Shipping and Storage
When it comes to your mycotoxin testing needs, it's important to know that methanol and ethanol may be replaced with water to extract mycotoxins using Charm's Water Extraction Technology (WET).
This WET solution, provides an economic alternative that reduces your hazardous chemical shipping and storage, and allows any product with negative results to be disposed of with normal waste provided they do not violate local regulations. WET tests are available for aflatoxin, fumonisin, and zearalenone. One of the benefits of using the Charm WET technology is that customers needing to test for multiple mycotoxins can use one single extraction instead of multiple extractions thus saving you time and money.
Additionally, Charm's easy-to-use, water-based quantitative tests can be used out in the field, allowing you to detect mycotoxins on raw materials before they even enter the very first stages of the food supply chain. This early detection saves you time, money, and waste. The data collected from your Charm WET technology tests will also help you meet government export requirements for your materials and products being shipped around the globe.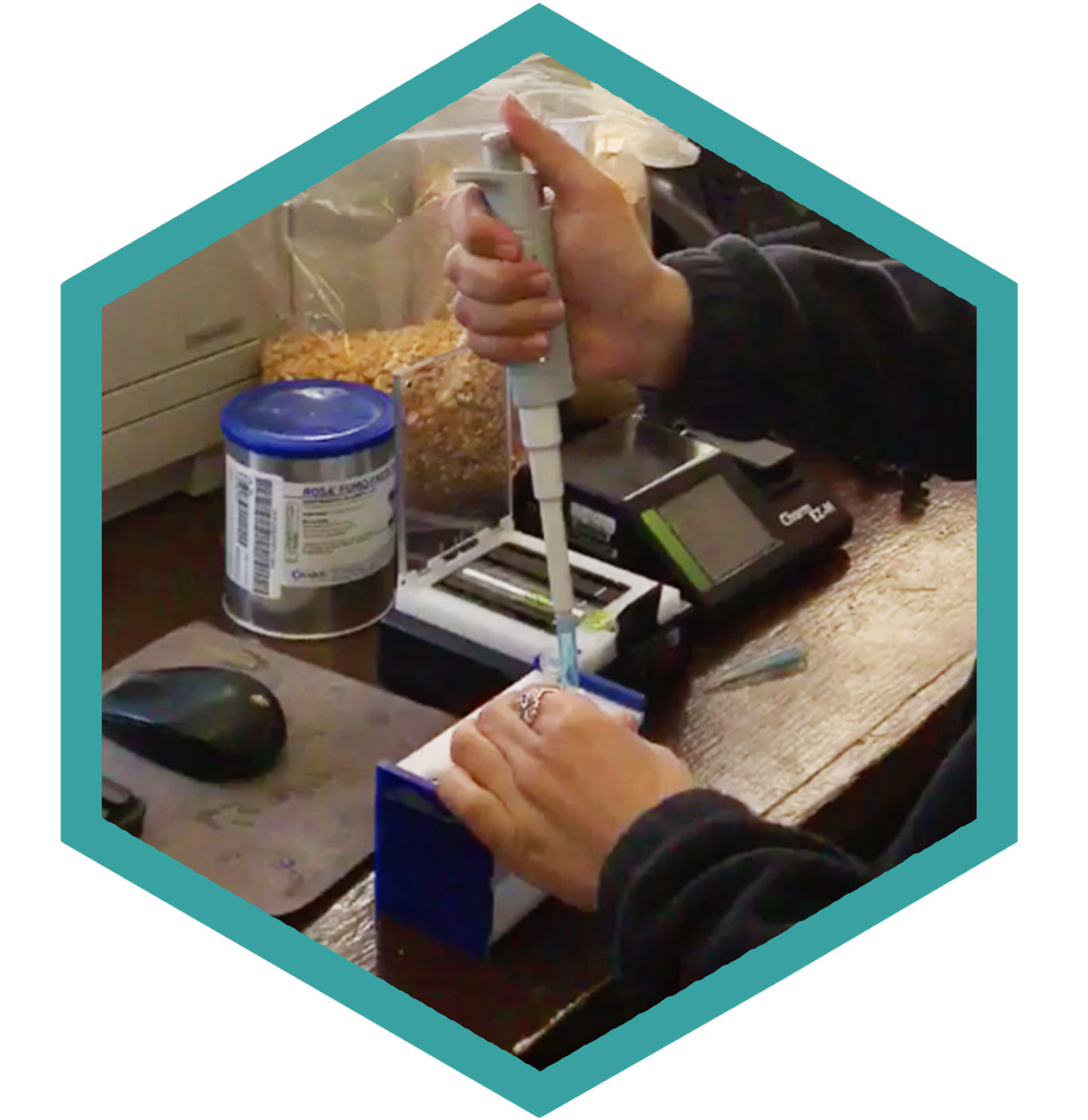 The U.S. Center for Disease Control (CDC) reports that unpasteurized milk is 150 times more likely to cause foodborne maladies