After developing the world's first rapid test for antibiotics in milk in 1978, Charm Sciences has grown to become a leading global provider of food safety, water quality and environmental diagnostics equipment. Charm's portfolio includes test kits and systems for antibiotics, mycotoxins, and sanitation/hygiene (ATP). Selling directly and through its network of distributors, Charm products serve the dairy, feed & grain, food & beverage, water, healthcare, environmental, and industrial markets in more than 90 countries. Customers rely on Charm products for excellence in quality, innovation and customer support.
---
Highlight of the Month
Peel Plate CC Coliform Microbial Testing from Charm Sciences: Traditional Bacterial Testing Re-Invented
The Charm Peel Plate test re-invents bacterial testing. It is a ready-made testing dish. Just open the bag and it's ready to go. Easy to interpret results with colonies that remain intact for additional confirmation, gas interpretation, and ultra specific microbial identification.
Charm Peel Plate CC Microbial Tests(Coliform) use conventional EC media with color producing enzyme substrates and a 24 hour incubation for dairy and for other matrices. Coliforms produce easy to interpret red colonies.


Reliable detection
No preparation
Self-wicking
Stackable
Simple to use
Get more Info on Charm's Peel Plate CC Microbial Detection Test...
---
News
Charm Sciences held a week-long Distributor Training. Read More...
30 Year Celebration with Charm's Distributor. Read More...

CNIEL Complete Study on Milk Antibiotic Tests. Read More...

Apu Genesis attended FoodTech 2016 in Denmark.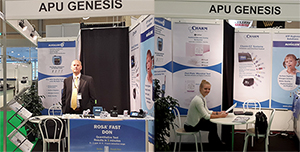 GIPSA Approves Charm Sciences' ROSA WET-S5 Fumonisin Quantitative Test. Read More...
Charm Sciences, Inc. is pleased to announce the appointment of Limien Tan of TLM Asia Marketing PTE. LTD. as Regional Sales and Marketing Director – Asia. Read More...

USDA-GIPSA Issues Approval for 3 Minute Test for Quantitation Detection of Aflatoxin in Corn to Charm Sciences. Read More...
---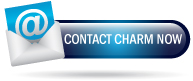 For more information about this or any Charm product, contact us.