After developing the world's first rapid test for antibiotics in milk in 1978, Charm Sciences has grown to become a leading global provider of food safety, water quality and environmental diagnostics equipment. Charm's portfolio includes test kits and systems for antibiotics, mycotoxins, and sanitation/hygiene (ATP). Selling directly and through its network of distributors, Charm products serve the dairy, feed & grain, food & beverage, water, healthcare, environmental, and industrial markets in more than 90 countries. Customers rely on Charm products for excellence in quality, innovation and customer support.
---
Highlight of the Month
CowSide II Test
Charm Cowside II Test is a broad-spectrum inhibition test used for screening of raw commingled and ultra-pasteurized cow milk on the farm. It detects all major classes of antibiotics: beta-lactams, sulfonamides, tetracyclines, macrolides, and aminoglycosides. Eleven drugs are detected at or below US safe levels and 30 drugs at or below EU MRLs.
Get more Info on Charm's CowSide II Test..
---
News
On February 18, 2017, Charm Sciences observed its 39th anniversary of manufacturing reagent tests and equipment for the food safety industry. Read More...
Charm TRIO Test Receives AOAC Certification. Read More...
Charm CowSide II Test Achieves ILVO Validation. Read More...
Charm Sciences Announces a Consulting Partnership to Expand Business in Africa. Read More...

Charm Sciences held a week-long Distributor Training. Read More...
30 Year Celebration with Charm's Distributor. Read More...

CNIEL Complete Study on Milk Antibiotic Tests. Read More...


---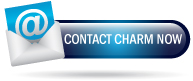 For more information about this or any Charm product, contact us.