After developing the world's first rapid test for antibiotics in milk in 1978, Charm Sciences has grown to become a leading global provider of food safety, water quality and environmental diagnostics equipment. Charm's portfolio includes test kits and systems for antibiotics, mycotoxins, and sanitation/hygiene (ATP). Selling directly and through its network of distributors, Charm products serve the dairy, feed & grain, food & beverage, water, healthcare, environmental, and industrial markets in more than 90 countries. Customers rely on Charm products for excellence in quality, innovation and customer support.
---
Highlight of the Month
ROSA DONQ2 Quantitative Test
The ROSA DONQ2 Quantitative Test uses the Charm Rapid One Step Assay (ROSA) lateral flow technology to quantitate the levels of vomitoxin in feed and grain. The test has been awarded a multi-year GIPSA contract.

The Fastest Results - Only 2 Minutes!
As the fastest test on the market, the ROSA DONQ2 Quantitative Test is both simple to use and yields results in only 2 minutes.
GIPSA Approved for the Most Commodities
The ROSA DONQ2 test has been approved by USDA GISPA (Grain Inspection, Packers & Stockyards Administration) for 26 commodities – more than any other water extraction test for DON (vomitoxin).
Get more Info on Charm's ROSA DONQ2 Quantitative Test...
---
News
Charm Peel Plate YM (Yeast and Mold) Microbial Test Receives AOAC-RI Approval. Read More...

Fotometric Instruments Exhibits Charm Products at Meat and Milk 2016. Read more...
Charm Sciences Hosts Local Distributor and Customers from Poland.
Read More...

Charm Sciences Announces FDA Release of 2400 Forms for Charm Peel Plate AC and EC Microbial Tests
Read More...

Charm Sciences held a week-long Distributor Training the week of March 14, 2016 at Charm's Riverside Technology Development Center. Attendees from New Zealand, Turkey, Brazil, and Romania completed a Product Training Program on the EPIC System and novaLUM II ATP Detection System. The training program included hands-on equipment training as well as sales/marketing industry collaboration
Charm Peel Plate AC Microbial Test Receives AOAC-RI Approval — Aerobic count bacterial tests to be exhibited at IAFP
New Charm Peel Plate EC Offers Significant Advantages in Traditional Coliform Count Testing — Awarded AOAC-RI Performance Test Method Status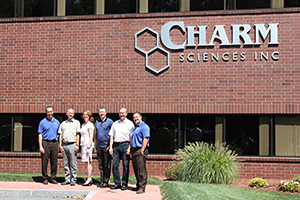 Charm Sciences recently hosted distributors from Russia and the Baltics for an advanced hands-on training of Charm products and equipment at its Riverside Technology Development Center in Andover, Massachusetts
---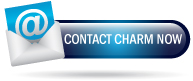 For more information about this or any Charm product, contact us.
Charm Sciences Announces FDA Release of 2400 Forms for Charm Peel Plate AC and EC Microbial Tests
Official Laboratory Evaluation Forms Allow Certified Milk Laboratories to Include Charm Peel Plate...