Vomitoxin, Deoxynivalenol, or DON are all names for a mycotoxin shown to exhibit significantly reduced feed intake, feed refusal, reduced weight gain, and altered nutritional efficiency in animals. It is essential to know the effects of vomitoxin in wheat and other grain products, and why DON testing is vital for the industry.
Learn more about our various DON (Vomitoxin) tests below, or use our Mycotoxin Search Tool to find the right test for you.
USDA-FGIS Approved

Results in 2 or 5 minutes

Most validated commodities
One extraction for multiple toxins

On-site support

No back orders
What Is Vomitoxin or DON?
Vomitoxin is one of the most common mycotoxins, and it contaminates a wide variety of grains.
Fusarium fungi, which are naturally occurring in nature, produce Deoxynivalenol. Fusarium can be found in soil worldwide and is one of the top contributors to contamination in agriculture. 
Vomitoxin is very stable at high temperatures. Therefore, basic food processing does not eliminate it. The heat resistance of vomitoxin requires farmers, grain handlers, grain mills, and suppliers to know the latest testing methods and use mycotoxin due diligence.
This mycotoxin affects cereal grains and their corresponding silages. DON occurs predominantly in wheat, corn, barley, rice, sorghum, oats, and rye.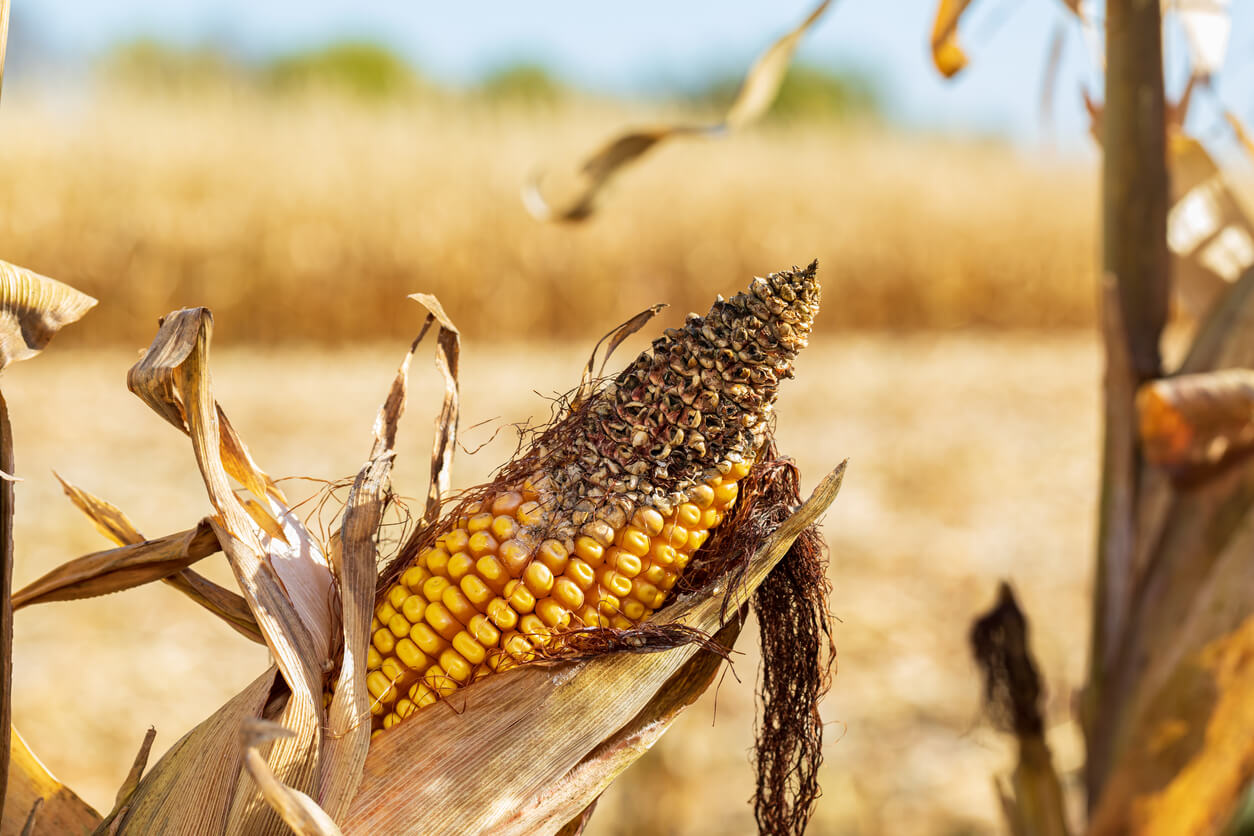 What Are the Harmful Effects of Vomitoxin?
DON is also referred to as vomitoxin because it causes vomiting, as well as nausea, headaches, diarrhea, abdominal cramps, and fevers after ingestion.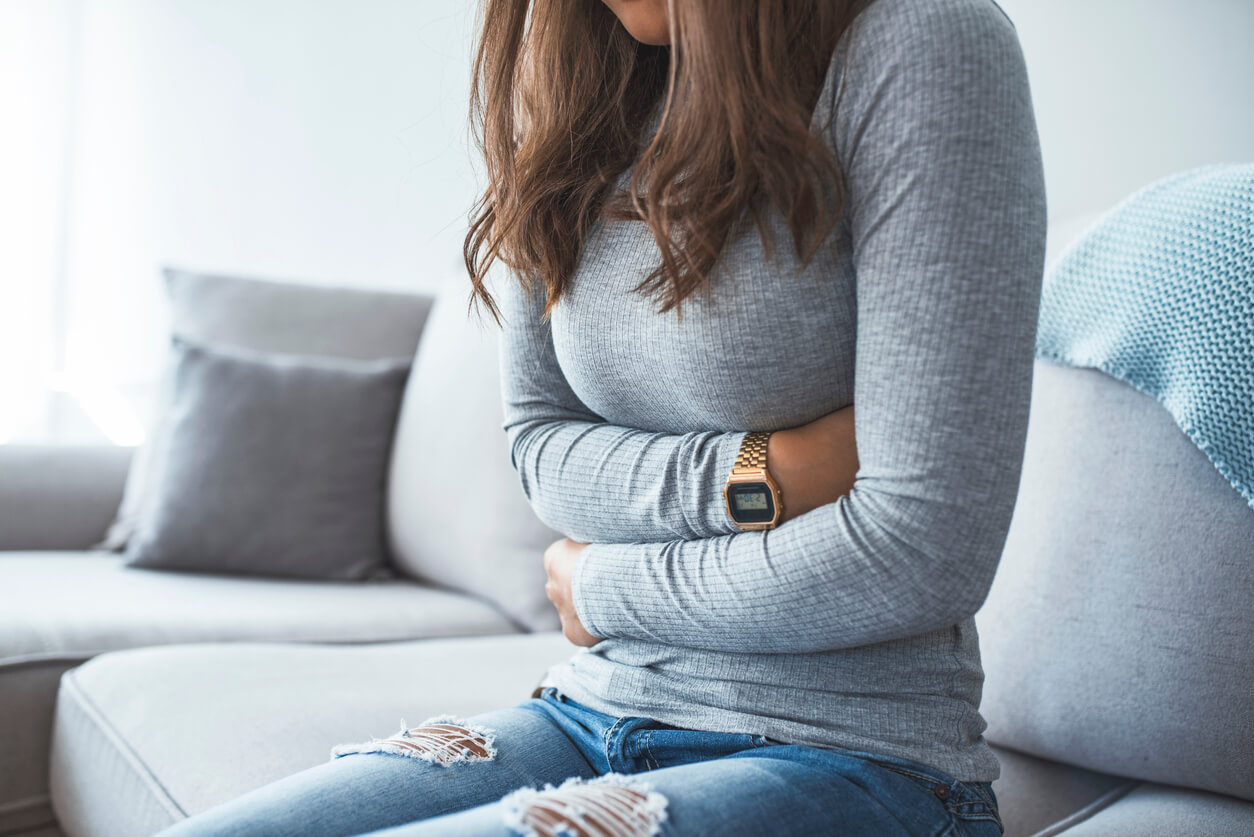 In high levels and advanced stages of contamination, the symptoms associated with vomitoxin are much more severe in animals. They include immune system deficiencies, hemorrhaging and necrosis of the digestive system, neural problems, and birth defects.
As a result of these symptoms, vomitoxin negatively impacts the livestock production as the animals begin to reject the feed and underperform.
In humans, DON-contaminated food leads to nausea, abdominal pain, vomiting, diarrhea, dizziness, and headaches. 
Why Should You Test for Vomitoxin?
Due to the high cytotoxic and immunosuppressive properties, DON risks both animal and human health.
Vomitoxin contamination harms the farms, feed, and grain mills by reducing productivity, compromising quality, and creating food safety risks.
Testing for vomitoxin is crucial because Fusarium flourishes in soil. If DON is not detected in the field, the contamination will survive throughout storage and withstand basic food processing.
Since vomitoxin is a threat to human and animal health, detecting DON early and adjusting conditions to prevent growth is essential. Food safety regulations require testing and keeping DON levels below designated parts per million (ppm). In the United States, the Food and Drug Administration (FDA) requires less than 1 ppm of DON for finished wheat product that humans may consume.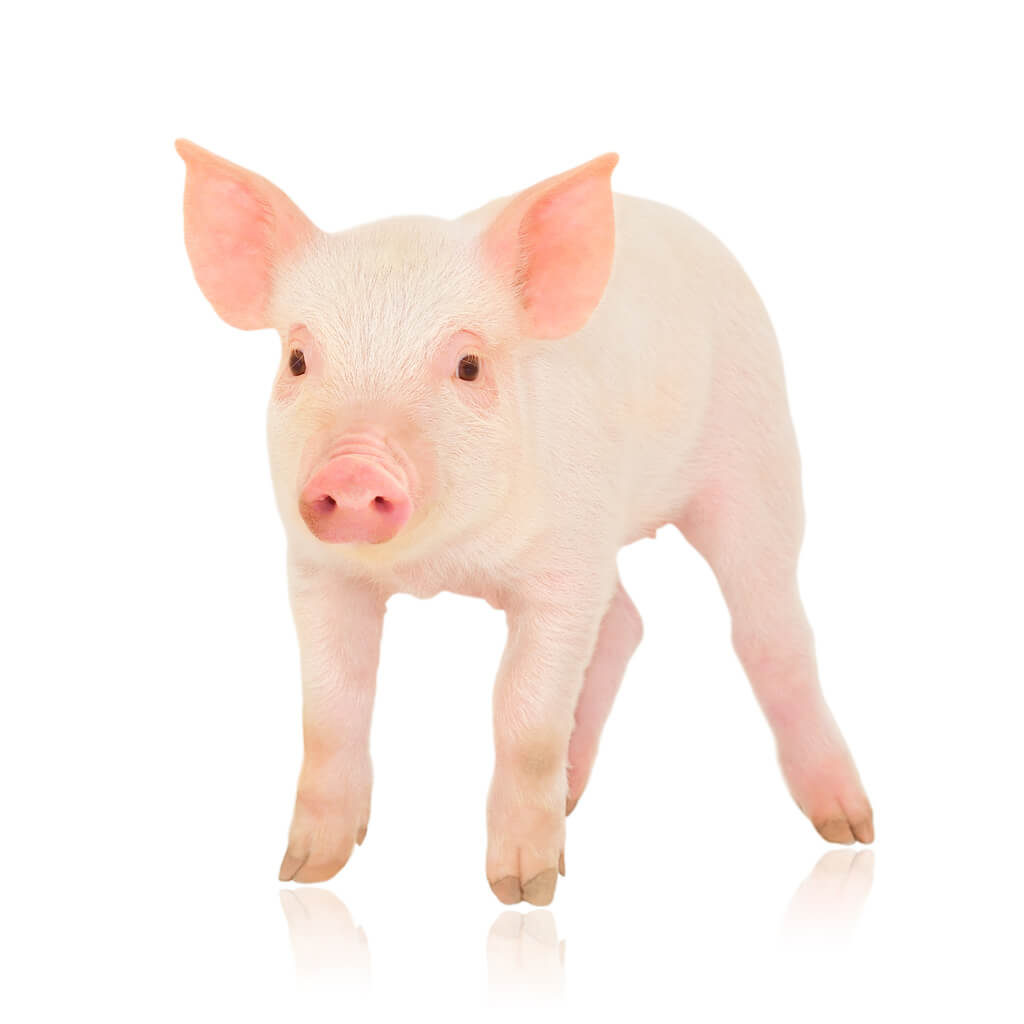 Who Should Conduct Vomitoxin Testing?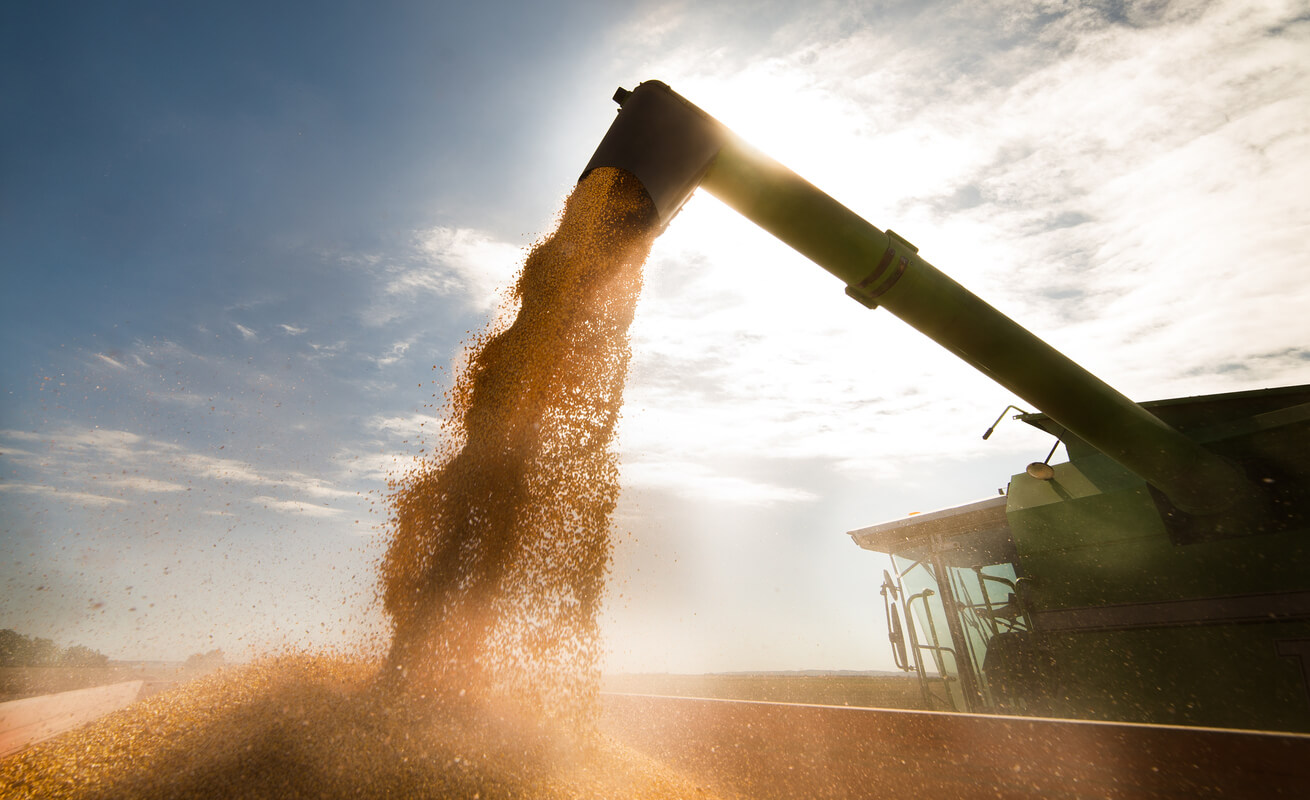 Grain growers and handlers should perform vomitoxin testing due to its prevalence in fields. Since the mycotoxin can withstand heat, DON testing should be involved at every stage in the seed and grain supply chain, including milling and processing. By screening loads at point-of-receipt, you can ensure that the raw materials are of acceptable quality. Testing for vomitoxin after storage and before end-use processing is important as the end goal is keeping DON out of our human and pet food supply.
Why Choose Charm Sciences for DON Testing?
The Federal Grain Inspection Service (FGIS) maintains its core initiative with strict testing standards. Charm Sciences is FGIS's preferred supplier holding the contract for vomitoxin testing.
Charm's DONQ2 test meets the extended test range criteria established by FGIS for the rapid detection of DON in feed and grain and is approved for 21 commodities.
Contact us today to learn more about Charm Sciences' vomitoxin testing options.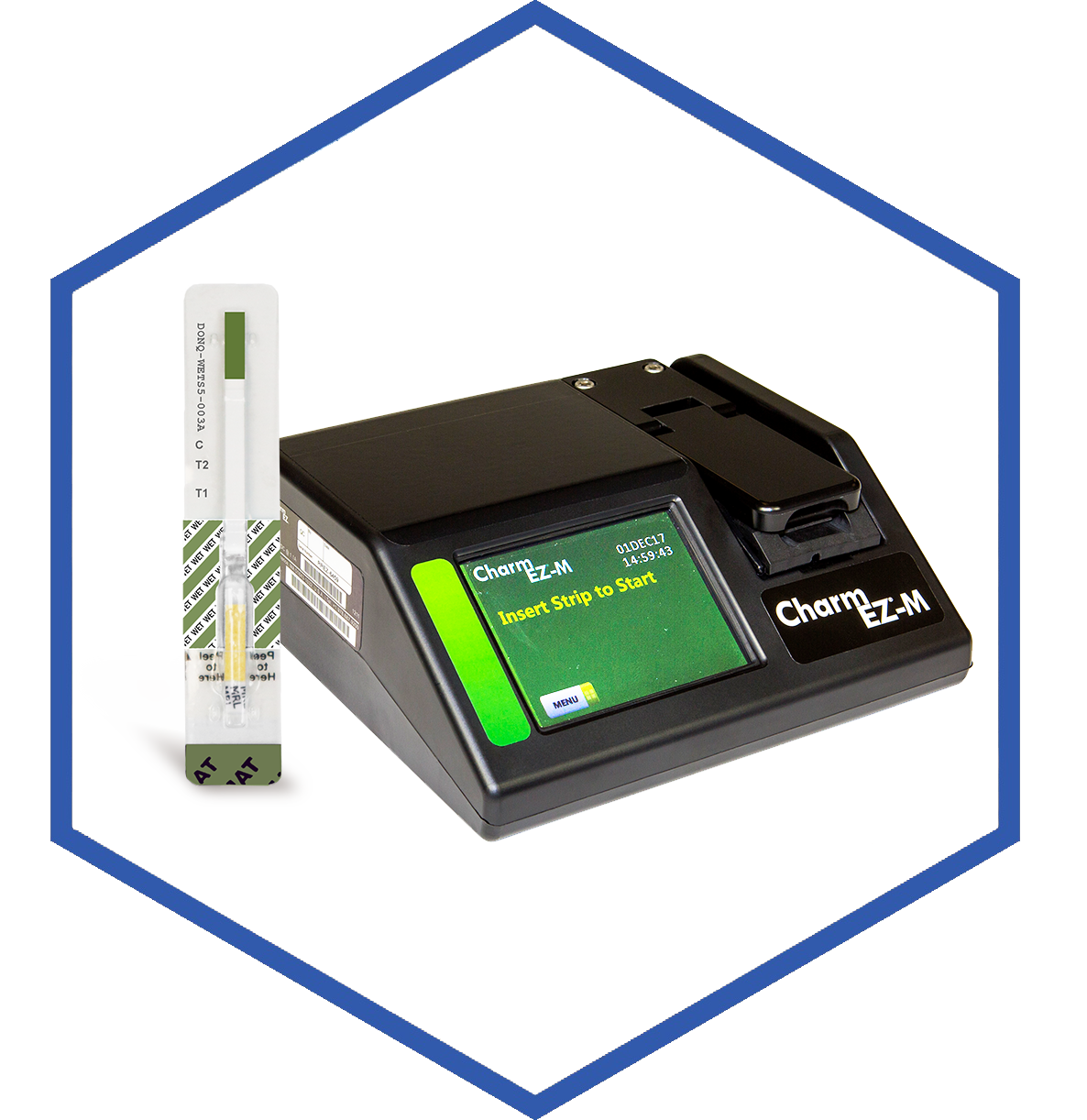 DONQ2 Test
The ROSA DONQ2 Quantitative Test detects vomitoxin in feed and grain in only 2 minutes.
DONQ-WETS5 Test
The ROSA WET-S5 DON Quantitative Test detects vomitoxin in 5 minutes utilizing water extraction technology.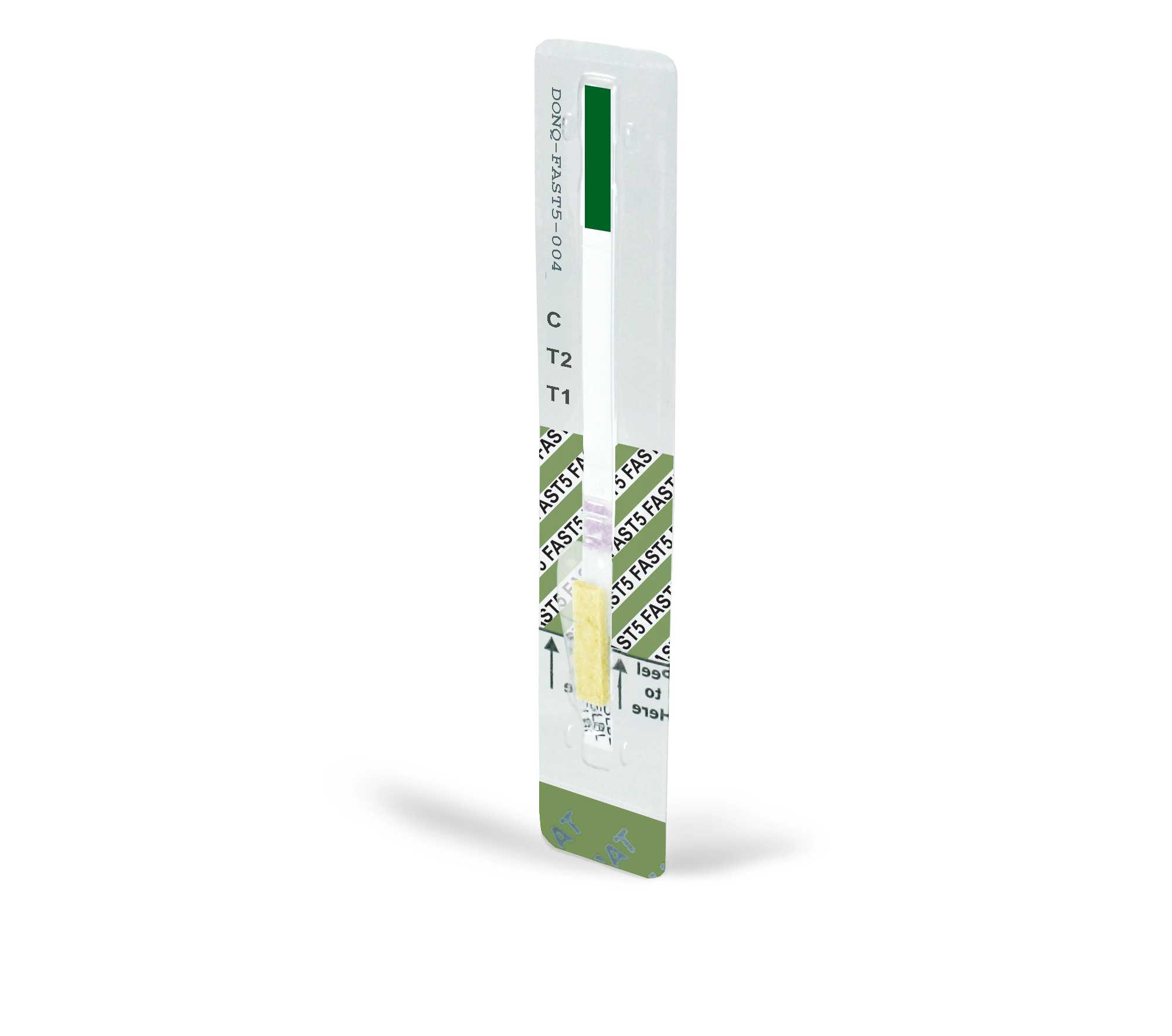 DONQ-FAST5 Test
The ROSA FAST5 DON Quantitative Test detects vomitoxin in 5 minutes using deionized or distilled water.
Have a sales question? Send us a message and a sales representative will contact you.
By submitting your information via this form, you give Charm Sciences permission to contact you via email about updates, news, or offers that may interest you. It is Charm Sciences' policy not to share any personally-identifying material obtained through our websites with any third party.