Data Doesn't Lie.


Detect and Prevent Mycotoxin Issues with a 50% Faster, More Consistent Mycotoxin Test
Are you looking to reduce cost and the time it takes to get reliable results when running mycotoxin tests? Learn why companies and independent inspectors have made the switch to a simpler, faster, and more consistent test.
Download our competitive comparison and see how Charm beats the competition:
Simplify your process
Cut test time by 50%
Get more consistent and reliable results (all Charm mycotoxin test kits are FGIS approved)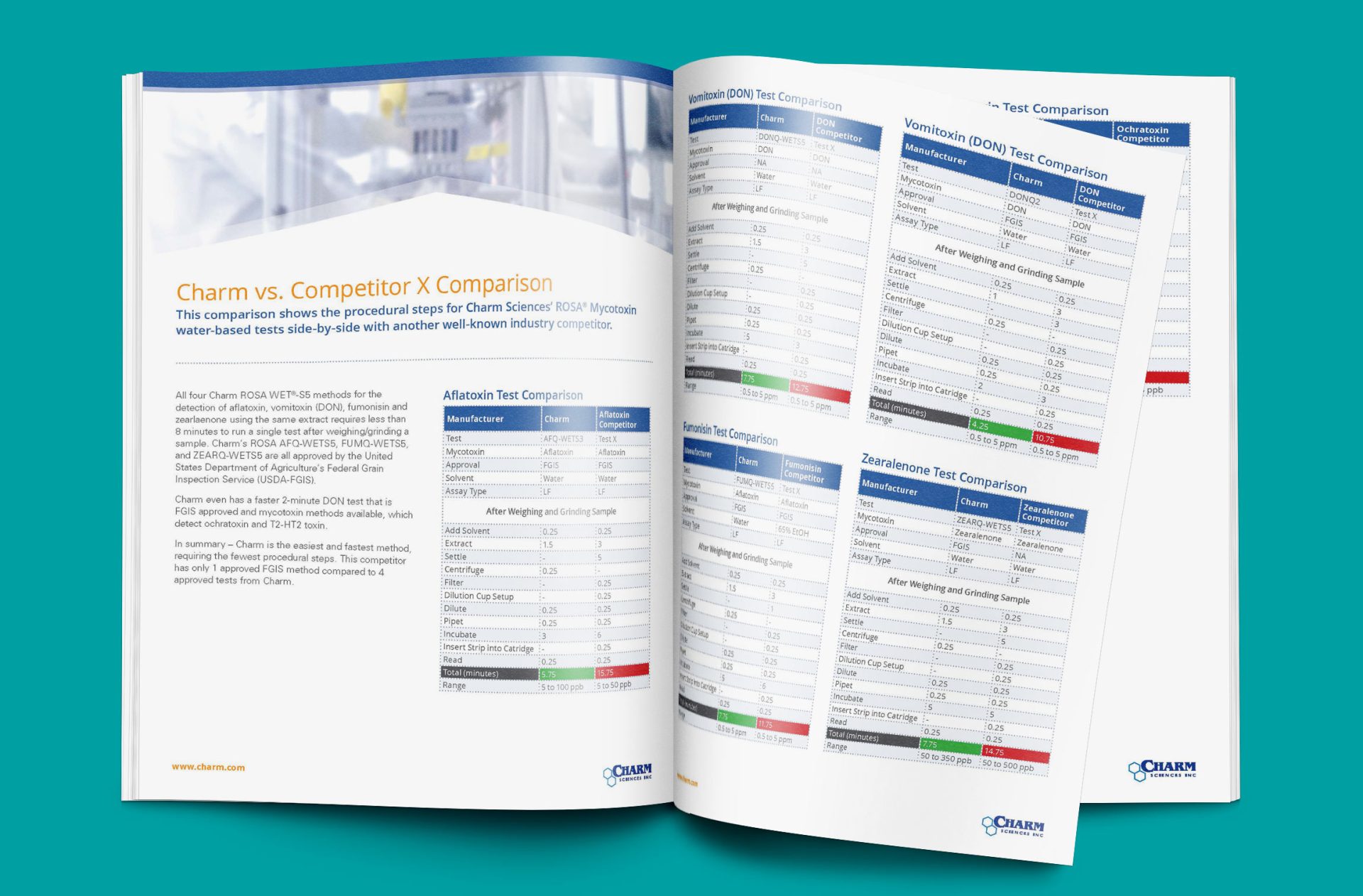 Download the Comparison Today!
Detect all 4 mycotoxins (aflatoxin, DON, fumonisin, and zearalenone) from only one water-based extraction.
Run 4 tests at once
Water-based, no ethanol/methanol
Save time with fewer steps and faster processing
Charm offers a range of mycotoxins including aflatoxin, DON/vomitoxin, fumonisin, ochratoxin, T2/HT2, and zearalenone across many industries: Feed, Grain, Pet Food, Coffee, Spices, Peanuts, DDGs
Detect and Prevent Mycotoxin Issues with a 50% Faster, More Consistent Test