ROSA DONQ2 Quantitative Test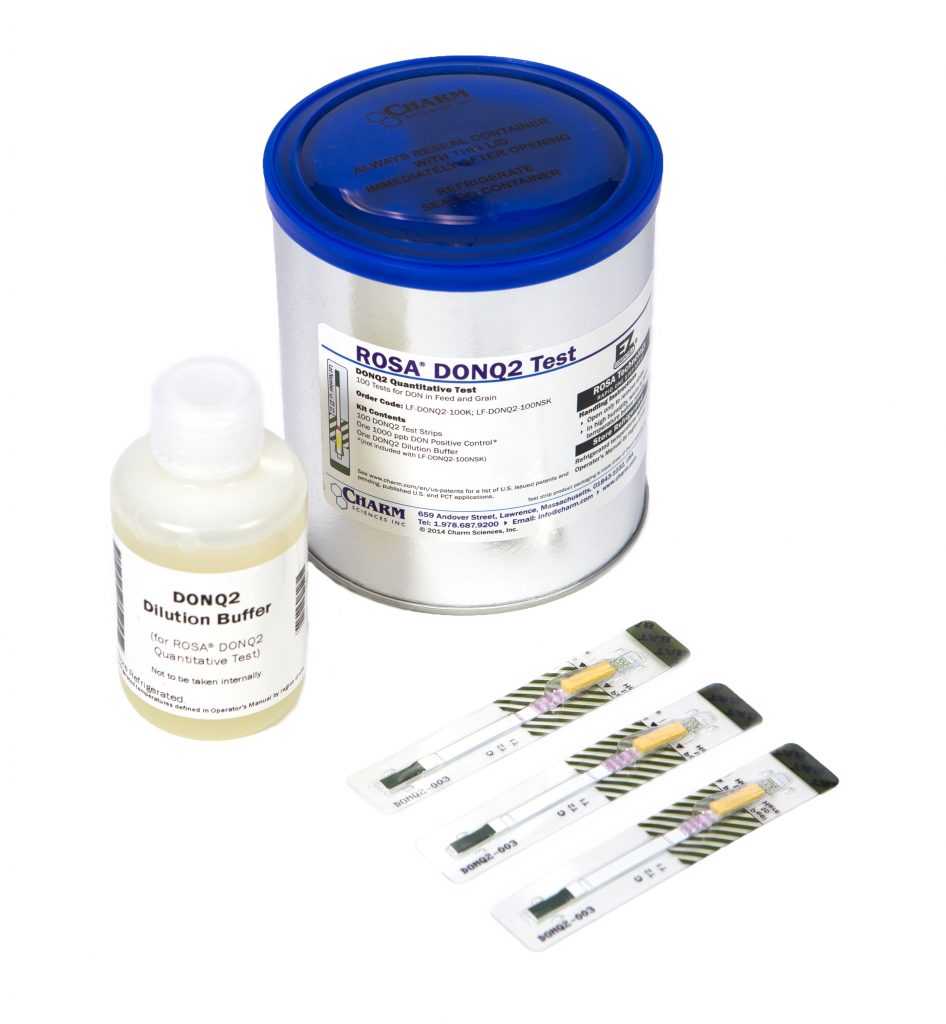 The ROSA DONQ2 Quantitative Test uses the Charm Rapid One Step Assay (ROSA) lateral flow technology to quantitate the levels of vomitoxin in feed and grain. The test is simple to perform and yields results in 2 minutes.
The ROSA DONQ2 test has been approved by USDA-FGIS for the following commodities:
Barley
Brown Rice
Buckwheat
Corn
Corn Bran
Corn Germ Meal
Corn Gluten Feed
Corn Gluten Meal
DDGS (Distillers Dried Grain with Solubles)
Hominy
Malted Barley
Milled Rice
Oats
Rice Bran
Rough Rice
Rye
Sorghum
Soybean Meal
Triticale
Wheat
Wheat Bran
The ROSA DONQ2 test has been validated by Charm for the following additional commodities:
Palm Kernel Meal
Rapeseed Meal
Benefits
Results in 2 Minutes
Rapid One Step Assay
Water extraction
USDA-FGIS approved for 21 commodities (see table above)
Charm validated for Palm Kernel Meal
Quantitation Range: 0 to 6 ppm
Self-contained and protected test strips
Same equipment used for all ROSA mycotoxin tests
Print or download results to any spreadsheet
Regulatory Info
USDA-FGIS approved for 26 commodities
The DONQ2 Test is easily read on:
Are You Looking to Improve Your Product Quality or Shelf Life?
If so, have a confidential conversation with one of our food safety and industry specialist today to discover where your challenge might be—and how we can help you fix it.