ROSA FAST5 DON Quantitative Test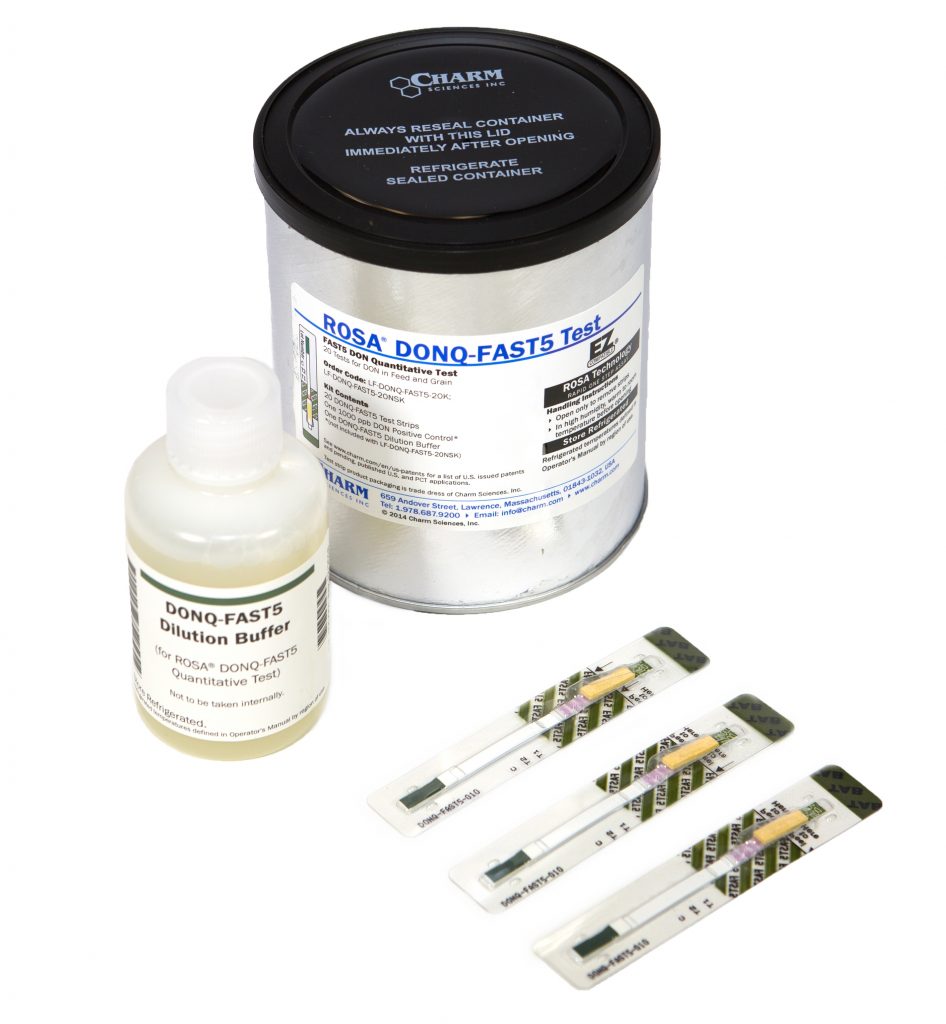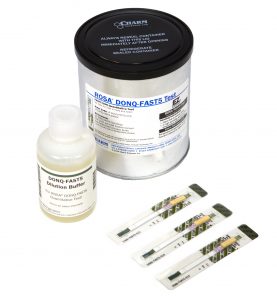 The ROSA FAST5 DON Quantitative Test enables grain and feed producers to quantitatively detect vomitoxin (deoxynivalenol or DON) in a five minute assay. This Rapid One Step Assay (ROSA) is a quantitative lateral flow test that is read in the Charm EZ-M system. Samples are extracted with water.
The DONQ-FAST5 test is Charm Validated for the following commodities:
Barley
Brewer's Rice
Buckwheat
Corn
Corn Bran
Corn Germ Meal
Corn Gluten Feed
Corn Gluten Meal
DDGS (Distillers Dried Grain with Solubles)
Hominy
Malted Barley
Milled Rice
Oats
Palm Kernel Meal
Rapeseed Meal
Rice Bran
Rough Rice
Rye
Sorghum
Soybean Meal
Triticale
Wheat
Wheat Bran
Wheat Flour
Wheat Midds
Wheat Red Dog
Wheat Screenings
Benefits
Quantitative results in 5 minutes
Charm validated for 27 commodities
Quantitation range is 0.5 – 1.5 ppm for the first dilution, 1 – 5.4 ppm for the second dilution
Extract DON from sample with water
Uses same equipment as other ROSA grain tests
Regulatory Info
Meets European Union regulations for unprocessed durum wheat, oats and maize of 1.75 ppm, and for other cereals of 1.25 ppm.
The DONQ-FAST5 Test is easily read on:
Have a sales question? Send us a message and a sales representative will contact you.