Mycotoxin Forecast for the Rest of 2021
The last few years have seen higher than usual levels of Vomitoxin, or DON, and Aflatoxin and 2021 is shaping up to be no different. 2021 is primed to be above average for Aflatoxin and DON because of one simple reason:
The weather.
As it stands in August of 2021, the entire west half of the US and the Midwest are in some level of drought. To make matters worse, roughly 33% of the states affected are at D4 (Exceptional Drought) levels. We are at a much higher risk for a carcinogenic mold infesting our grain supply starting to come off the fields.


Aflatoxin
Drought affects Aflatoxin growth by inhibiting the plants from defending themselves. If the fungus colonizes a stock with reduced water activity, the plant cannot synthesize phytoalexin. Phytoalexin equates to the plant's leukocytes (white blood cells), which inhibit parasites. Less water activity means the plant diverts the available water for photosynthesis and cellular maintenance. Aspergillus, which creates Aflatoxin, can thrive in these circumstances.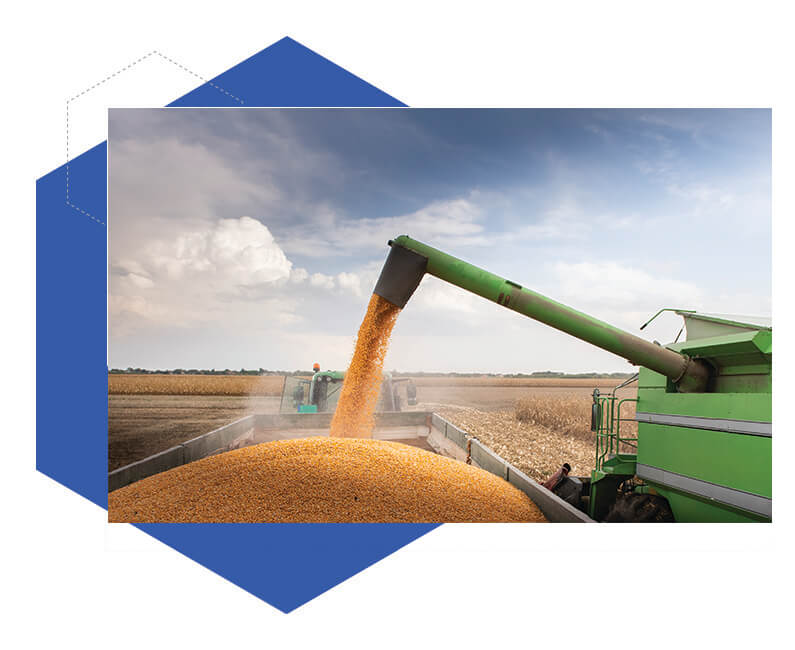 Vomitoxin (DON)
When processors and growers think of corn, they usually only consider Aflatoxin, but DON needs to also be acknowledged as corn has many human and animal consumption end products. DON's ideal growth is between 59-77° F with high water activity. The South and East Coast are currently in perfect growth ranges for a significant issue.
Be Prepared
In 2012, we saw the worst drought in half a century, and it produced one of the most significant outbreaks of aflatoxin in corn since the 1980s. You will need to be prepared this harvest season as an increased risk for aflatoxin-producing mold is possible with 37% of corn production areas in drought conditions.
The best thing is to be prepared to sample and analyze every load for aflatoxin, and reject loads that do not meet your regulatory requirement. You can analyze Aflatoxin and DON with a single extraction. Having the ability to run two tests in under five minutes from the same extraction will save you valuable time when the trucks are in line, with more arriving every minute.



How Charm Can Help
One of the benefits of working with Charm is that we are vertically integrated and can quickly ramp up test production as needed. If it's wheat harvest, we ramp production months earlier of our DONQ2 strips. With corn harvest upon us, we have ramped up production of our Aflatoxin strips. So Charm is always ready to support you.


About Charm Sciences
Established in 1978 in Greater Boston, Charm Sciences helps protect consumers, manufacturers, and global brands from a variety of issues through the development of food safety, water quality, and environmental diagnostics tests and equipment. Selling directly and through its network of distributors, Charm's products serve the dairy, feed and grain, food and beverage, water, healthcare, environmental, and industrial markets in more than 100 countries around the globe.