Charm Peel Plate CC Microbial Test for Cultured Dairy Reviewed by FDA and NCIM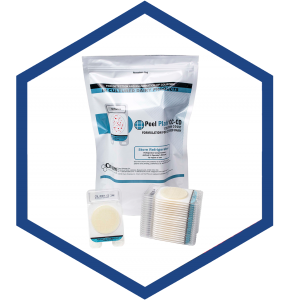 Charm Sciences, Inc. is pleased to announce that the Charm Peel Plate CC Microbial Test for Cultured Dairy was validated by the Food and Drug Administration (FDA), accepted by The National Conference of Interstate Milk Shippers (NCIMS). The FDA 2400 forms and memoranda lists the Peel Plate CC test for cultured dairy as an approved method for regulatory testing in milk laboratories. This test is specially designed to detect coliform in cultured dairy products such as yogurt and cheeses in fewer steps than has previously been required. 
"The cultured dairy Peel Plate formulation simplifies testing for gram-negative bacteria in cheese and yogurt by eliminating sample preparation and delivering a 24-hour result," says Bob Salter, VP of Regulatory Affairs at Charm Sciences. "We thank NCIMS and FDA for evaluating performance data and approving its use in cultured dairy product testing."
Cultured dairy products contain enzymes and cultures that can interfere with coliform tests, a problem that until now meant cultured dairy samples required a pH neutralization with a sodium bisulfite solution before testing, adding valuable time to preparation. The innovative formulation of the Peel Plate CC test for cultured dairy removes these extra steps by building in pH adjustment and background reducers that makes coliform testing of cultured dairy products easier and faster than ever before.
About Charm Sciences
Established in 1978 in Greater Boston, Charm Sciences helps protect consumers, manufacturers, and global brands from a variety of issues through the development of food safety, water quality, and environmental diagnostics tests and equipment. Selling directly and through its network of distributors, Charm's products serve the dairy, feed and grain, food and beverage, water, healthcare, environmental, and industrial markets in more than 100 countries around the globe. https://www.charm.com
Are You Looking to Improve Your Product Quality or Shelf Life?
If so, have a confidential conversation with one of our food safety and industry specialist today to discover where your challenge might be—and how we can help you fix it.