Charm Sciences to Assist FEMA in the Fight Against COVID-19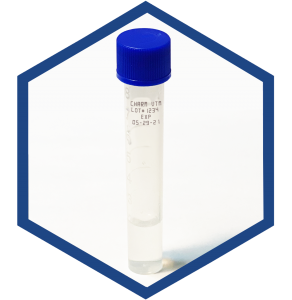 Charm Sciences, Inc. is pleased to announce that we have taken on a new role to support the COVID-19 testing needs of the United States of America. Charm has begun manufacturing viral transport media (VTM), an FDA approved collection and transport media used in the collection, transport, and storage of clinical samples containing viruses such as COVID-19.
The Federal Emergency Management Agency (FEMA) selected Charm Sciences to assist in the production of VTM for swab sample shipments for distribution to central testing laboratories, drive through testing locations, and hospitals.
"The Tri-Agency Task Force for Emergency Diagnostics is comprised of the Centers for Disease Control, Human Health and Services, Medicare and Medicaid, and the White House Coronavirus Task Force. They contacted Charm Sciences to ask if we can help with the critical shortage of sterile buffer-filled vials used for sampling and testing people for COVID-19," said Bob Salter, VP of Regulatory Affairs at Charm Sciences. "Being able to help support the testing needs of the US government during this challenging time and utilize some of the sterile filling capabilities we have here at Charm Sciences is a natural fit."
We are proud of all our Charm team members' contributions to make a difference in the fight against COVID-19 by supplying VTM to meet the high-volume testing needs of our country.
About Charm Sciences
Established in 1978 in Greater Boston, Charm Sciences helps protect consumers, manufacturers, and global brands from a variety of issues through the development of food safety, water quality, and environmental diagnostics tests and equipment. Selling directly and through its network of distributors, Charm's products serve the dairy, feed and grain, food and beverage, water, healthcare, environmental, and industrial markets in more than 100 countries around the globe. https://www.charm.com