ROSA FAST5-X Fumonisin Quantitative Test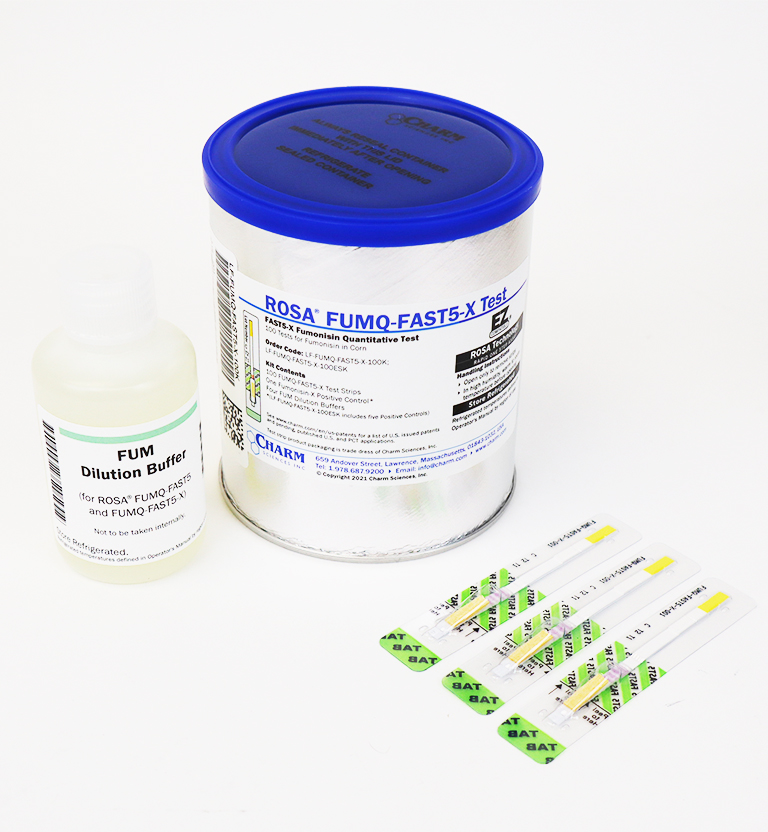 Charm Rapid One Step Assay (ROSA) technology is trusted by the Feed & Grain industry worldwide for fast and accurate mycotoxin screening.  The ROSA FAST5-X Fumonisin Quantitative Test (FUMQ-FAST5-X) enables grain and feed producers to quantitatively detect fumonisin in a five-minute assay. 
The ROSA FUMQ-FAST5-X test has been validated by Charm for the following additional commodities:
Barley
Brown Rice
Corn
Wheat
Benefits
Quantitation range is 0 ppm to 25 ppm
Results in 5 minutes
Extract sample with 70% methanol
Results can be read using the Charm EZ-M system
Have a sales question? Send us a message and a sales representative will contact you.