Perform Real-time Analysis on Raw Ingredients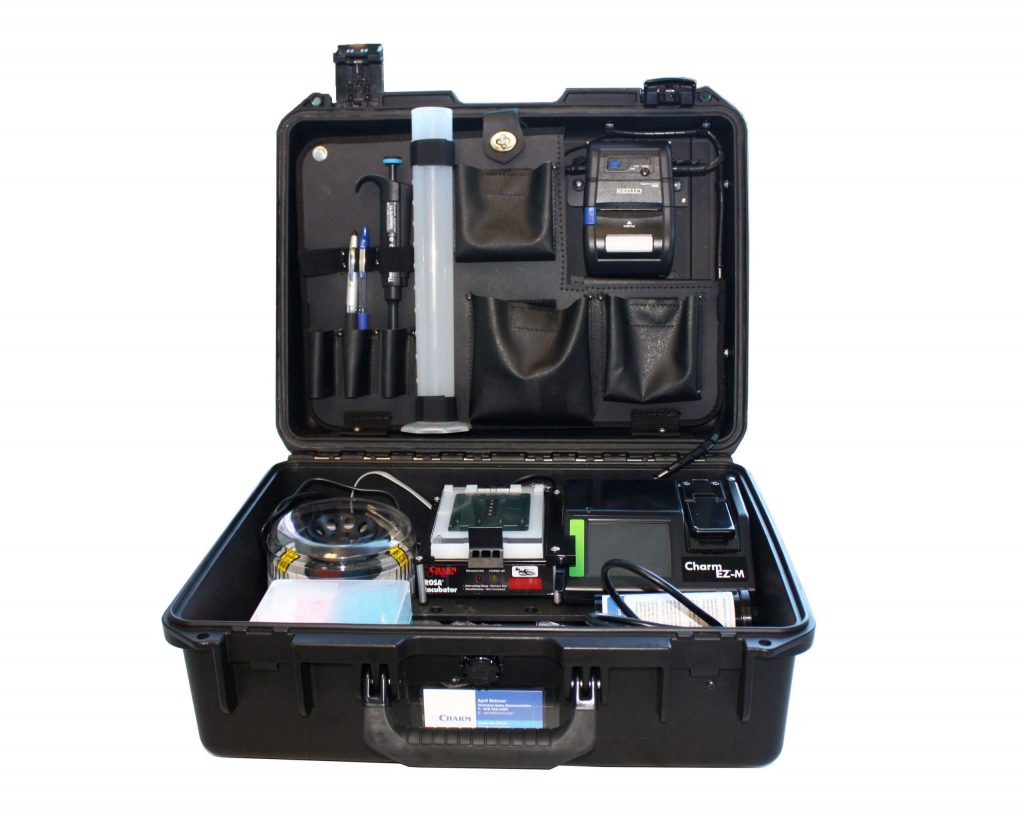 The Charm Myco Case is a customizable lab-on-the-go that makes it easy to run ROSA mycotoxin tests from any location, with very little setup. The Charm Myco Case fits all the necessary equipment and consumables into a convenient carrying case.
Charm's data management technology can wirelessly transmit results to a central system using a SmartPhone in real-time. Data is available immediately, no matter where the tests are run.
The customizable Charm Myco Case can include any of the following:
Printer
Centrifuge
Microtubes
Pipets
Whirl-Pak bags
Graduated cylinder
Canister of

ROSA test strips
Benefits
Designed for maximum portability – easy to transport and setup
Fully customizable
Can be used with any of Charm's ROSA mycotoxin tests
Have a sales question? Send us a message and a sales representative will contact you.