Charm ROSA Tetracycline-SL (Dilution Confirmation) Test (TET-SL)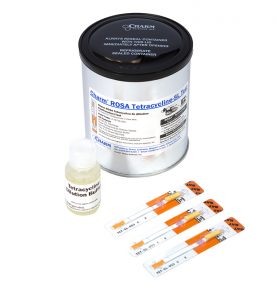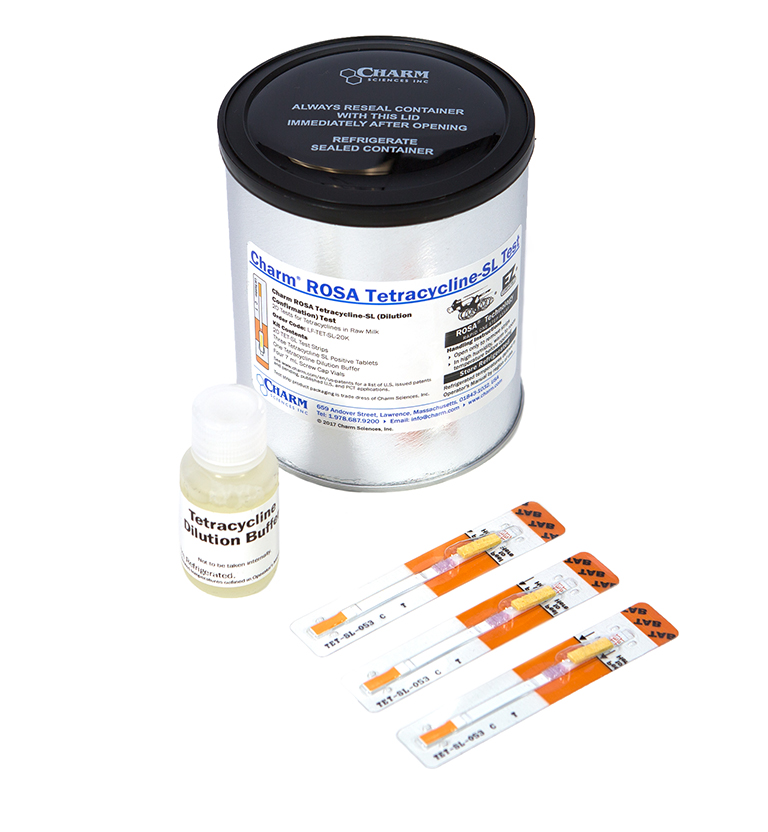 The Charm ROSA Tetracycline-SL Test detects chlortetracycline, oxytetracycline, and tetracycline residues in raw commingled milk in the initial assay at or below 100 ppb, the EU/CODEX and Canadian Maximum Residue Limits (AMRL).
The TET-SL test also meets US Tolerance Levels using a dilution confirmation step with Tetracycline Dilution Buffer supplied with the kit. The method is approved for the NCIMS Appendix N Pilot Program described at NCIMS.org.
The method works with all existing Charm ROSA equipment, including the Charm EZ system, currently used by clients to run beta-lactam testing on trucks. No additional laboratory certification is required for those clients to start testing to meet the tetracycline Pilot program testing requirements.
Benefits
Achieves results in 8 minutes
Detects tetracycline, chlortetracycline, and oxytetracycline drugs
Incubates at 56 ± 1 °C
Meets US Tolerance after dilution confirmation, and meets EU/CODEX MRL and Canadian AMRL Regulations in the initial undiluted step
Regulatory Info
Approved for NCIMS Appendix N Pilot Program
EU/CODEX MRL
Canadian MRL
Have a sales question? Send us a message and a sales representative will contact you.
By submitting your information via this form, you give Charm Sciences permission to contact you via email about updates, news, or offers that may interest you. It is Charm Sciences' policy not to share any personally-identifying material obtained through our websites with any third party.