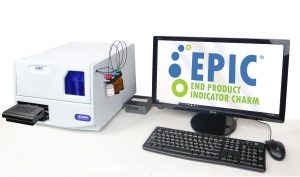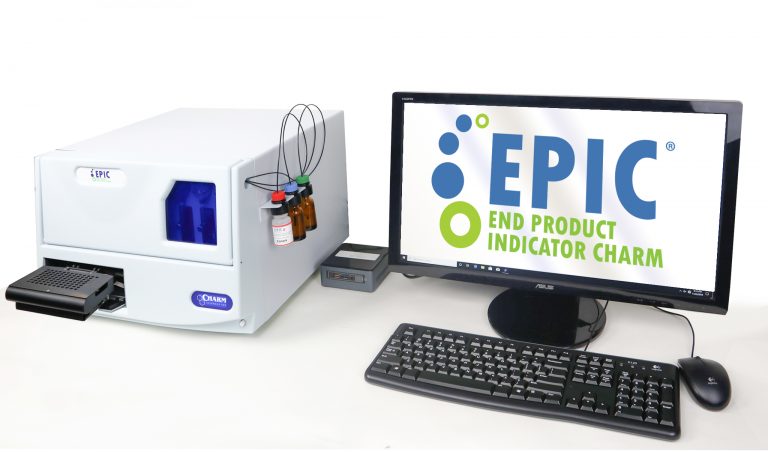 The Charm EPIC system is a microplate bioluminescence system that predicts spoilage in shelf-stable, ultra high temperature (UHT), and extended shelf life (ESL) beverage products.
EPIC detects ATP, a bio-marker of microbiological quality. The EPIC system can screen beverage products in as little as 24 to 36 hours.
The product is incubated in its original package (PET bottle, carton, single serve) to accelerate the microbial growth of any bacteria present. After incubation, samples are pipetted into a microplate and inserted in the EPIC system. EPIC automatically performs reagent additions, incubations, readings, and analysis. Data is managed by EPICLink software, which provides real-time analysis, trending, and editing capabilities.
Products that can be tested include white milks, flavored milks, soy beverages, creams, yogurt-based drinks, lactose-free milk, ice cream and shake mixes, rice milk, condensed milk, broths, and nutritional drinks.
Benefits
Fast results reduce warehouse hold times
Only 24 to 36 hours incubation needed for most products
Thirty minutes testing time for a full 96-well plate
Patented microplate mask eliminates interference between wells
Reagents are sized so that all can be changed at the same time without waste