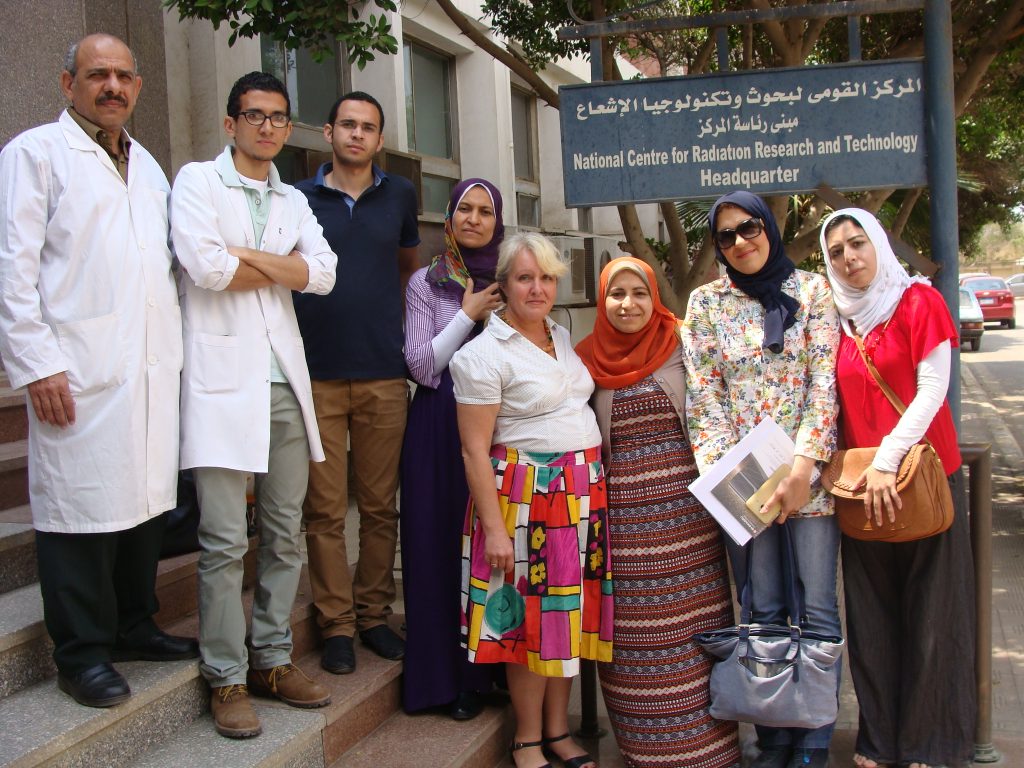 Charm Sciences, Inc. is an internationally recognized company that provides various tests and solutions mainly to the food industry.  In this particular industry, products are used for testing contamination in processes of production, raw materials, and final product.  Other applications in the food industry involve sanitization in production plants, transport vehicles, supermarkets, distribution centers, etc. These applications are not restricted to food industry for human ingestion. A lot of these applications are also used in the pet industry.  Charm Sciences developed applications to make your pet food safe. 
Charm developed more applications that provide solutions like monitoring cleaning and sanitization in hotels, hospitals, and even live animal research facilities.  We work in water quality and help identify and remove chemical contaminants (antibiotic or mycotoxin) from the feed and food supply globally. We even worked with NASA to create a sampling solution for astronauts to monitor DNA over time in space!
None of this work could be done without the continued effort of our research and production team to work on solutions that our sales team offers in the market. Without all your hard effort (planning, purchasing, accounting, shipping, manufacturing, testing, etc.), Charm can't constantly evolve to provide up-to-date solutions for the new challenges presented by the industry.
Here is a glimpse of the solutions provided by Charm around the world.  We are asking our partners nationwide and worldwide to share pictures of how Charm products are used in their own facilities.  The TVs in all our plants will be showing you a variety of pictures so you can see how your job solves problems around the world.
Charm Sciences, Inc. es una empresa reconocida internacionalmente que ofrece diversas pruebas y soluciones principalmente para la industria alimentaria. En esta industria en particular, los productos se utilizan para analizar la contaminación en los procesos de producción, materias primas y producto final. Otras aplicaciones en la industria alimentaria incluyen la verificación de higiene en plantas de producción, vehículos de transporte, supermercados, centros de distribución, etc. Estas aplicaciones no se limitan a la industria alimentaria para ingestión humana. Muchas de estas aplicaciones también se utilizan en la industria de las mascotas. Charm Sciences desarrolló aplicaciones para hacer que la comida de su mascota sea segura.
Charm desarrolló más aplicaciones que brindan soluciones como monitorear la limpieza y desinfección en hoteles, hospitales e incluso en instalaciones de investigación con animales vivos. Trabajamos en la calidad del agua y ayudamos a identificar y eliminar contaminantes químicos (antibióticos o micotoxinas) del suministro de alimentos y granos a nivel mundial. ¡Incluso trabajamos con la NASA para crear una solución de muestreo para que los astronautas monitoreen el ADN a lo largo del tiempo en el espacio!
Nada de este trabajo podría realizarse sin el esfuerzo continuo de nuestro equipo de investigación y producción para trabajar en las soluciones que nuestro equipo de ventas ofrece en el mercado. Sin todo su esfuerzo (planificación, compras, contabilidad, envío, fabricación, pruebas, etc.), Charm no puede evolucionar constantemente para proporcionar soluciones actualizadas para los nuevos desafíos que presenta la industria.
A continuación, se muestra un vistazo a las soluciones que ofrece Charm en todo el mundo. Solicitamos a nuestros socios a nivel nacional y mundial que compartan imágenes de cómo se utilizan los productos Charm en sus propias instalaciones. Los televisores de todas nuestras plantas le mostrarán una variedad de imágenes para que pueda ver cómo su trabajo resuelve problemas en todo el mundo.