Neutralizing Buffered Peptone Water
FSIS now uses Neutralizing Buffered Peptone Water (nBPW) as the sampling buffer for pathogen testing for the poultry industry. There are good reasons for industry to use the same procedures as FSIS, but overall, industry adoption has been slow.
Up until now, the industry faced the following challenges:
A limited number of suppliers of nBPW
High prices and a short shelf life
Long dissolve time
Preparation from bulk media involves multiple steps, is labor-intensive, and is complicated
Charm Sciences, Inc. introduces a shelf-stable and rapid-dissolving nBPW that addresses these concerns so the industry can quickly align its sampling processes with that of FSIS.
How Does it Work?
Charm's nBPW solution is quick and simple. A premeasured pouch of nBPW in powdered form is added to sterile water and shaken for 20 seconds, creating 400 mL of nBPW for sampling whole poultry carcasses and parts.
Each packet of powdered nBPW is fast-dissolving and shelf-stable. The irradiated nBPW powder is sealed in protective foil pouches and dissolves with only 20 seconds of shaking. Sterile water can also be provided by user.
Sterile water is available from Charm Sciences, Inc. in a convenient, wide-cap bottle for easy powder addition.
Premade nBPW in 10 mL and 25 mL bottle sizes are also available for easy-to-use and convenient carcass/hide and environmental sponge sampling. Premade nBPW can be added to a dried sponge for a ready-to-use sponge sampling device.
Samples are then easily tested for pathogens or indicator organisms using the Charm Peel Plate EB Microbial Test, providing quick and easy-to-interpret results.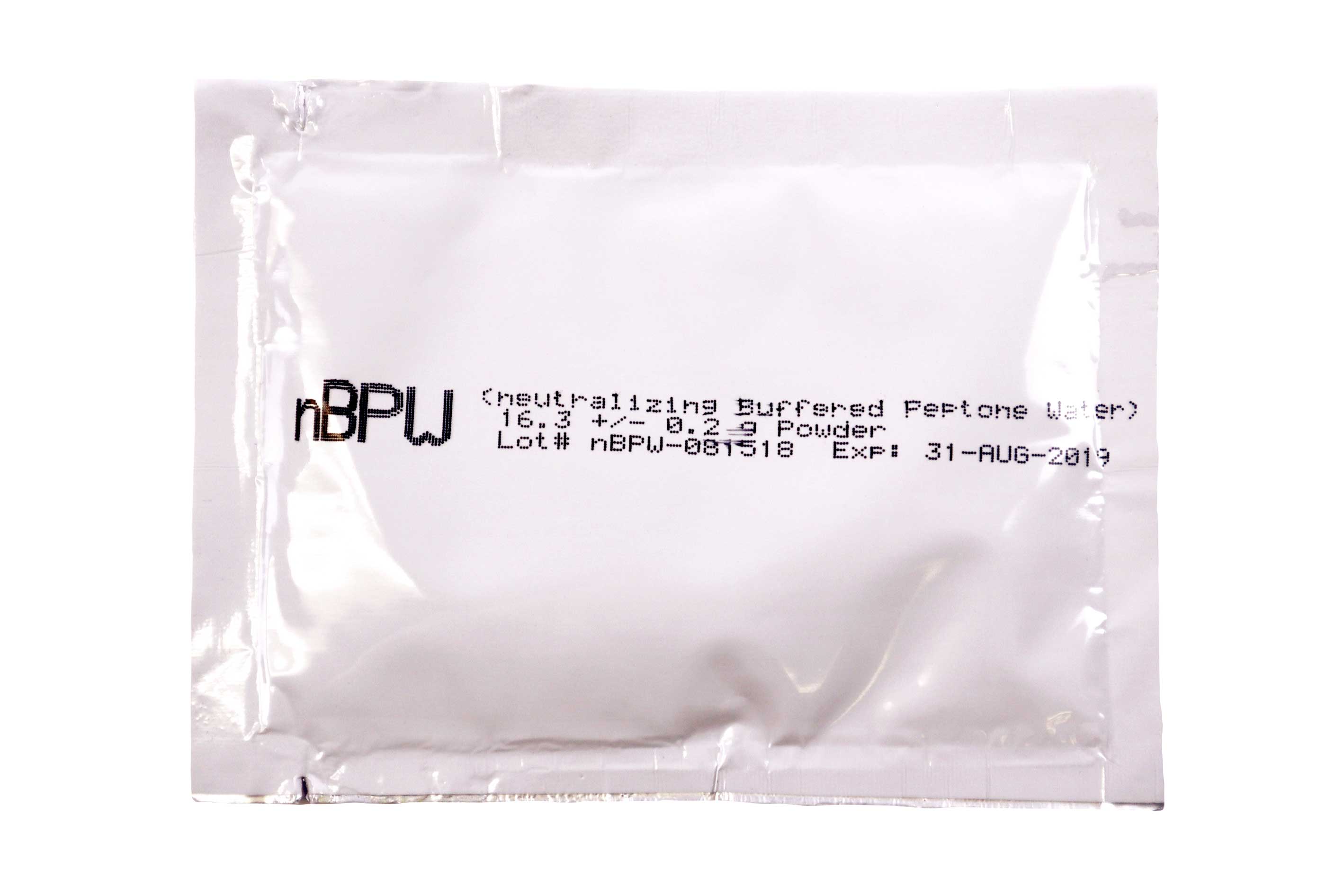 16.4 g nBPW Powder for rehydration into 400 mL H2O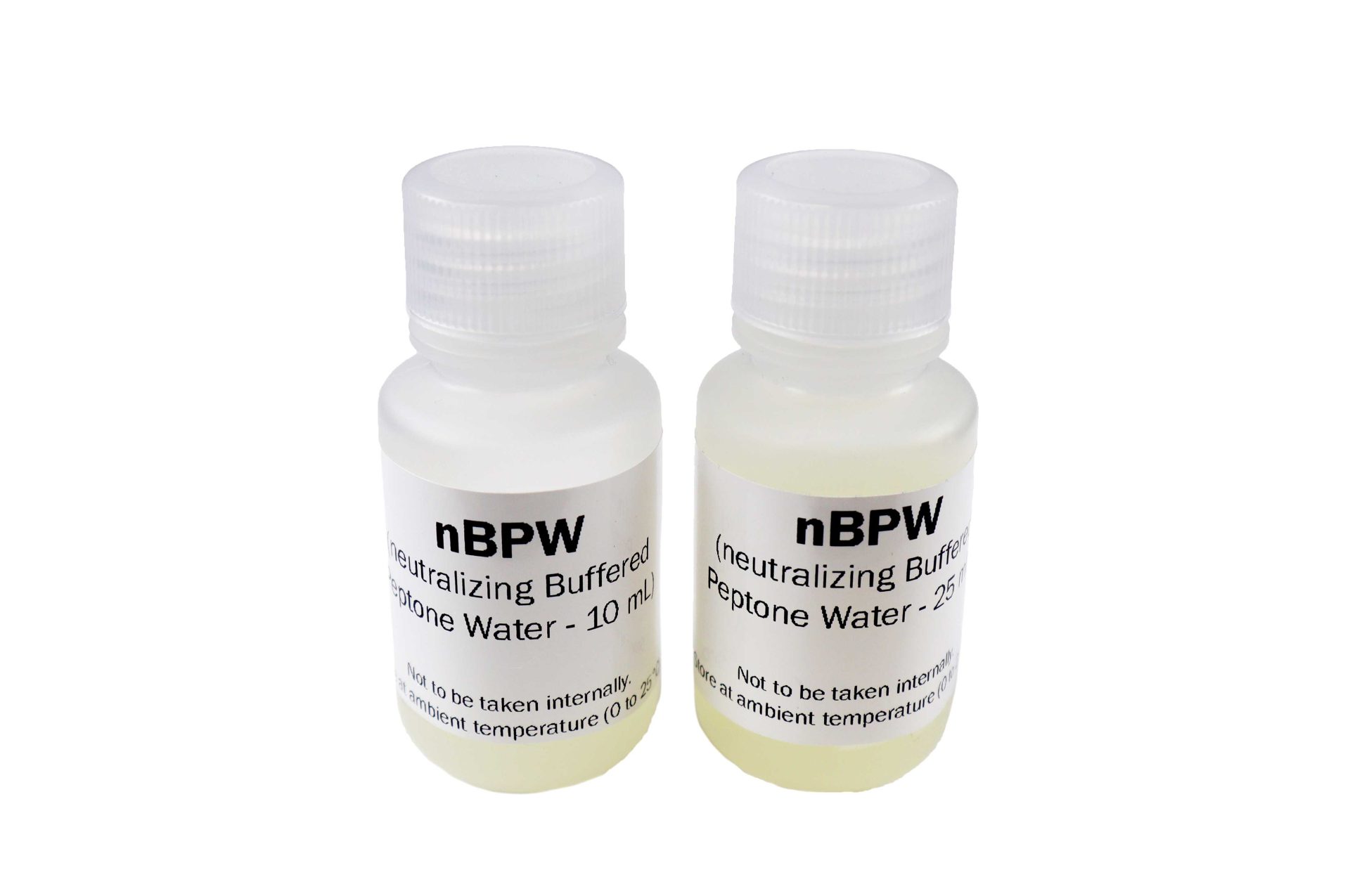 Premade nBPW in 10 mL and 25 mL sizes
Now Available: A Simple Way to Align Industry and FSIS Sampling
Charm's nBPW solutions are fast and convenient, shelf stable, and a cost-effective way for the industry to align its pathogen and indicator testing with FSIS sampling requirements.