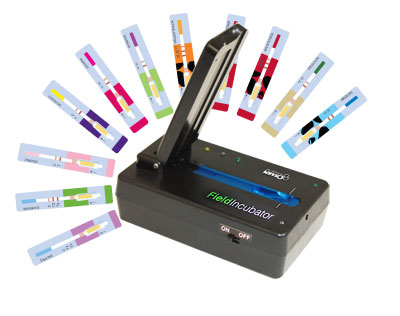 The Charm Field Incubator allows for easy compact incubation for all ROSA (Rapid One Step Assay) tests. The Field Incubator, powered by a portable rechargeable battery, has software selection capabilities for temperature and incubation time.
This self-contained unit can be operated on a truck, on the farm, or in the field.
Benefits
Portable – hand held, battery operated incubator
Versatile – can be used to run any Charm ROSA test
Adjustable – easy temperature and calibration adjustment
Are You Looking to Improve Your Product Quality or Shelf Life?
If so, have a confidential conversation with one of our food safety and industry specialist today to discover where your challenge might be—and how we can help you fix it.